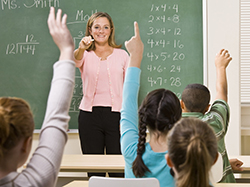 Course Description:
During this training, the participants will be discussing how to motivate students to actively engage in both Mathematics and English. They will learn a variety of ways to implement language activities in a primary Maths lesson.
In addition, the participants will discover the language challenges a primary student might face during a Maths lesson. The sessions also focus on the challenges that primary maths teachers face and allow the participants to apply the activities themselves to experience what students go through.
Prerequisites:
Aims:
Requirements for a Certificate:
Minimum attendance requirement is 75% of course events.
Assessed portfolio work for practical tasks like group and individual planning, observation, demonstration, micro-teaching, discussion and feedback sessions.
1000-word end of course Reflective Essay.
Details:
Course Outline:
450.01 – Types and Definitions of CLIL
450.02 – CLIL Contexts, Students
450.03 – Exploring source materials, textbooks
450.04 – Planning topics, lessons – Investigating tasks and language
450.05 – Curriculum guidelines and language demands
450.06 – Investigating subject specific language
450.07 – Providing Language Support – Guiding and Supporting
450.08 – Classroom language – Teacher talk
450.09 – Subject-specific terminology and teaching vocabulary
450.10 – Making presentations
450.11 – Project work: Applying CLIL to a maths lesson
450.12 – Error correction and Assessment in CLIL