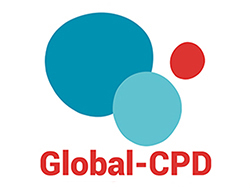 Global-CPD is an organisation with a vision to provide relevant, effective and innovative professional development for teachers and educational leaders in English-medium school and university contexts.
Our MISSION in achieving this is
to be applicable and relevant to the needs of, and contribute towards a whole-school learning, standardisation and management,
to include professional support for administrators, class teachers, language teachers and English medium instructors of Science, Mathematics and other subjects,
to promote a culture of professional learning built around innovation, collaboration, mentoring and research,
to maintain a tight focus on learner needs with ongoing rigorous evaluation of the processes and outcomes,
to involve regular expert input and build on the best existing collaborative and teacher-driven practices
We believe that "teaching is a learning profession".
Enhancing the learning process so that every learner reaches full potential is the main aim of any educational program or school.
Certain aspects of teaching have great impact on the learning process and can lead to improved learning experiences for learners.
Thus, when we help teachers develop their awareness, knowledge and skills through systematic, continuous professional development, student learning improves. No initial training can provide teachers with the knowledge and skills for a lifetime of teaching. Teachers must work throughout their professional lives to develop.
Global-CPD code of ethics are built around our beliefs and commitment to our values. These include:
Quality: We strive for excellence through continuous improvement.
Inclusiveness: We are committed to equality, respecting people and valuing diversity.
Participation: We value any contribution of institutions and organisations.
Responsibility: We take responsibility for, and answer to, our actions.
Openness: We are committed to transparency across all our work communicating internally and externally.
Democracy: We set a high value on giving our associates a say in the way we run our services.
Equality: We regard equal rights and benefits for contributions, being fair and unbiased.
Solidarity: We think highly of supporting our associates and those in other institutions.
The key aspects of essential learning skills integral to our educational approach are crucial. These include:
Learner autonomy: Across the world, students are increasingly expected to take some responsibility for their own learning, in order to become 'lifelong learners'. Teachers are expected to facilitate this process. Global-CPD believes that teachers with high skill levels in the above domains are better able to share responsibility for guiding the learning process in the classroom with students. Taking responsibility for their own professional development through maintaining a basic 'teaching portfolio' is congruent with this approach to student learning.
Learning cycles: We aim to help teachers reach their full potential. We believe that teachers move through various stages in each domain: from 'novice', to 'advanced beginner', 'competent', 'excellent' and finally ''exemplary' and that learning is cyclical. Teachers moving from one context to another need time to attain the skill levels they showed in a previous context. We will help each teacher improve, aiming for the 'exemplary' level in each domain.
Exemplary teachers: We believe that the exemplary teacher can effectively reach each student at their own level of proficiency while moving the whole class forward in meeting instructional aims. Exemplary teachers are committed, hard-working, have a passion for teaching, are approachable and are inspirational role models for their students. They have high but achievable expectations. They leave no child behind. At the same time, they are also individuals with their own styles. They take risks and experiment in the quest for further improvement.
No one right method: There is no one correct teaching method. At Global-CPD we value traditional, core teaching methods as well as newer student-centered, constructivist approaches. The best choices are always made after carefully analyzing the students and the intended learning outcomes in relation to the stakeholders' expectations and the assessment system.
Community values: Alongside teacher and classroom observation, the atmosphere of the school will be considered; i.e. behaviours in corridors, cafeteria etc, since these have an impact on teacher motivation and classroom management. Also, teachers are encouraged to keep parents informed about developments in the classroom in order to strengthen the home-school connection.
Finally, we look forward to working with teachers to create a vibrant community of 'teachers-as-learners'.
Global-CPD is committed to observing and assessing specific domains of teaching. These include:
Planning and Preparation: knowledge of content and pedagogy, knowledge of each student as an individual learner, setting of teaching aims for different student profiles, demonstrating knowledge of resources available for meeting those aims, designing coherent activity cycles, formative assessment of learning.
Classroom Management: creating a learning environment of respect and rapport, creating a culture of learning, motivating students to try hard, managing student behavior, encouraging good values through example, managing classroom procedures and organising the physical space in the classroom.
Teaching Methods: Communicating learning aims and instructions effectively to students, using quality questioning and discussion techniques, using teacher-led and student-centered stages with ease, engaging all the students in the class, maximizing student time-on-task, allowing students to guide the learning process, monitoring and giving effective feedback to students about their learning and adjusting the lesson according to the needs of the students in real time.
Language Use: Appropriacy, accuracy and fluency of teacher's English in the classroom and the English used in materials or tests.
Professional Responsibilities: Being organized, planning lessons, being proactive, showing a positive attitude, reflecting on own teaching, supporting and communicating with partner teachers, communicating with families, taking responsibility for own professional development.
Complementary Skills: Computer literacy, digital literacy, IWB skills, reading aloud, drama, storytelling, etc. The need for complimentary skills develops out of an awareness of what extra skills each teacher needs.
While observing and assessing these components of effective teaching, our fundamental aim of maximizing student learning will always be at the forefront.