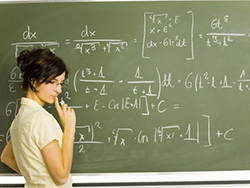 Course Description:
This course aims to provide the participants with practical information on how to motivate students and actively engage them in both Mathematics and English. Participants will learn a variety of ways to implement language activities in a secondary Mathematics lesson.
Over and above, Maths teachers attending this training will discover the language challenges a secondary student might face during a Mathematics lesson. The sessions also focus on the challenges that secondary mathematics teachers face and allow the participants to apply the activities themselves to experience what students go through.
Prerequisites:
Aims:
Requirements for a Certificate:
Minimum attendance requirement is 75% of course events.
Assessed portfolio work for practical tasks like group and individual planning, observation, demonstration, micro-teaching, discussion and feedback sessions.
1000-word end of course Reflective Essay.
Details:
Course Outline:
450.01 – What is CLIL instruction – Working with data
450.02 – Teaching Maths
450.03 – Language in CLIL
450.04 – Classroom management
450.05 – Teacher language 1 – Elicitation
450.06 – Vocabulary in CLIL
450.07 – Teacher language 2 – Questions
450.08 – Lesson planning 1 – Video practice
450.09 – Giving clear instructions
450.10 – Lesson planning 2 – Text
450.11 – Student autonomy and St-St interaction
450.12 – Demo lessons