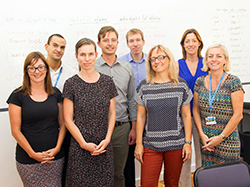 Course Description:
This course is designed for those new to training and aims to enable them to make an effective contribution to the training and development of others. It will give participant trainers the basic skills and knowledge and specialist skills of identifying training needs, training design, training facilitation and training evaluation.
The course is ideal for people who are new to training or people who have found themselves carrying out training with no or little previous development in teacher training.
Prerequisites:
Aims:
Requirements for a Certificate:
Minimum attendance requirement is 75% of course events.
Assessed portfolio work for practical tasks like group and individual planning, observation, demonstration, micro-teaching, discussion and feedback sessions.
1000-word end of course Reflective Essay.
Details:
Course Outline:
740.01 – Team Building activities for an energized training
740.02 – Designing your Training Environment
740.03 – Creating Learning Objectives
740.04 – Choosing Training Methods
740.05 – Types of Trainers – Identifying your Training Style
740.06 – Developing Lesson Plans
740.07 – Questioning and Listening Skills
740.08 – Communication and Presentation Skills
740.09 – Supporting Materials and Visual Aids
740.10 – Encouraging Participation in Training
740.11 – Giving constructive Peer to Peer Feedback
740.12 – Managing Conflict in Training